DREAMpools evolved into existence from a parent company that started building pools in 2001. the original company built only gunite pools and made them a center focal point with accompanying landscape architectural details. during the process, it became apparent there was a need for an efficient and beautiful product that could be done in a fraction of the time….which derived a fiberglass swimming pool! Although we do still provide gunite swimming pools, our ability to quickly price on the spot and begin construction of one of our 30 fiberglass models provided the ability to service a particular customer need in the market place….and serve them quickly!
With this, we look forward to hearing from you and helping make your backyard dreams come true!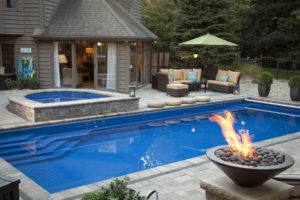 tim thompson – GEneral MAnager
Tim is the local pool master in North Alabama. He has worked in the pool building business for 40+ years. Most problems he has resolved multiple times and has left so many satisfied customers with the pool of their dreams! Tim's dedication to the customer experience is second to none and first in the industry. His number one goal is for the customer to be happy, and he says "all their backyard dreams come true." If you can dream it, call Tim to build it!!
Angie EAves – OFfice MAnager
Angie has been the office manager for over 10 years. She has experience in the industry for equally as long. Her dedication and customer support is the best we know of in any industry. Angie will work to take care of your scheduling and permitting once your purchase has been made. She will even help pick out the best pool for your space when you bring in your lot size or back yard dimensions. From customer service to sales to keeping everyone on the team in line, Angie is the go to person on our team to get things done, and make your dreams come true!